(12) ECM: VISUALLY SOUND. (2018) STUDENT PROJECT.
(TYPE) EXHIBITION CATALOGUE, PUBLICATION.
OVERVIEW

Visually Sound is a catalogue showcasing the work of some of the most talented designers, photographers, and other graphic artists that have contributed to creating the strikingly consistent album covers and overall identity of ECM Records since it's creation in 1969 by Manfred Eicher. This catalogue highlights a collection of album covers designed by ECM's most prolific designers over the years, Barbara Wojirsch, Dieter Rehm, and Sascha Kleis. The catalogue also features photography from notable photographers who have worked in conjunction with ECM. The list includes Roberto Masotti, Christian Vogt, Gerald Minkoff, Thomas Wunsch, Jan Cricke, Joel Meyerowitz, and Jan Jedlicka. In the process of creating this catalogue, I used the following book as a reference for inspiration: Edition of Contemporary Music Sleeves of Desire: a Cover Story. 1996, Lars Muller Publishers.


DISCLAIMER
All photography and cover designs in this catalogue belong to ECM Records, their respective designer, or photographer, and are used only for the purpose of showcasing their contributions and creating this student work.


FORMAT | 9x9in, 67 pages.
TYPEFACES | Eksell Display Stencil, IBM Plex Sans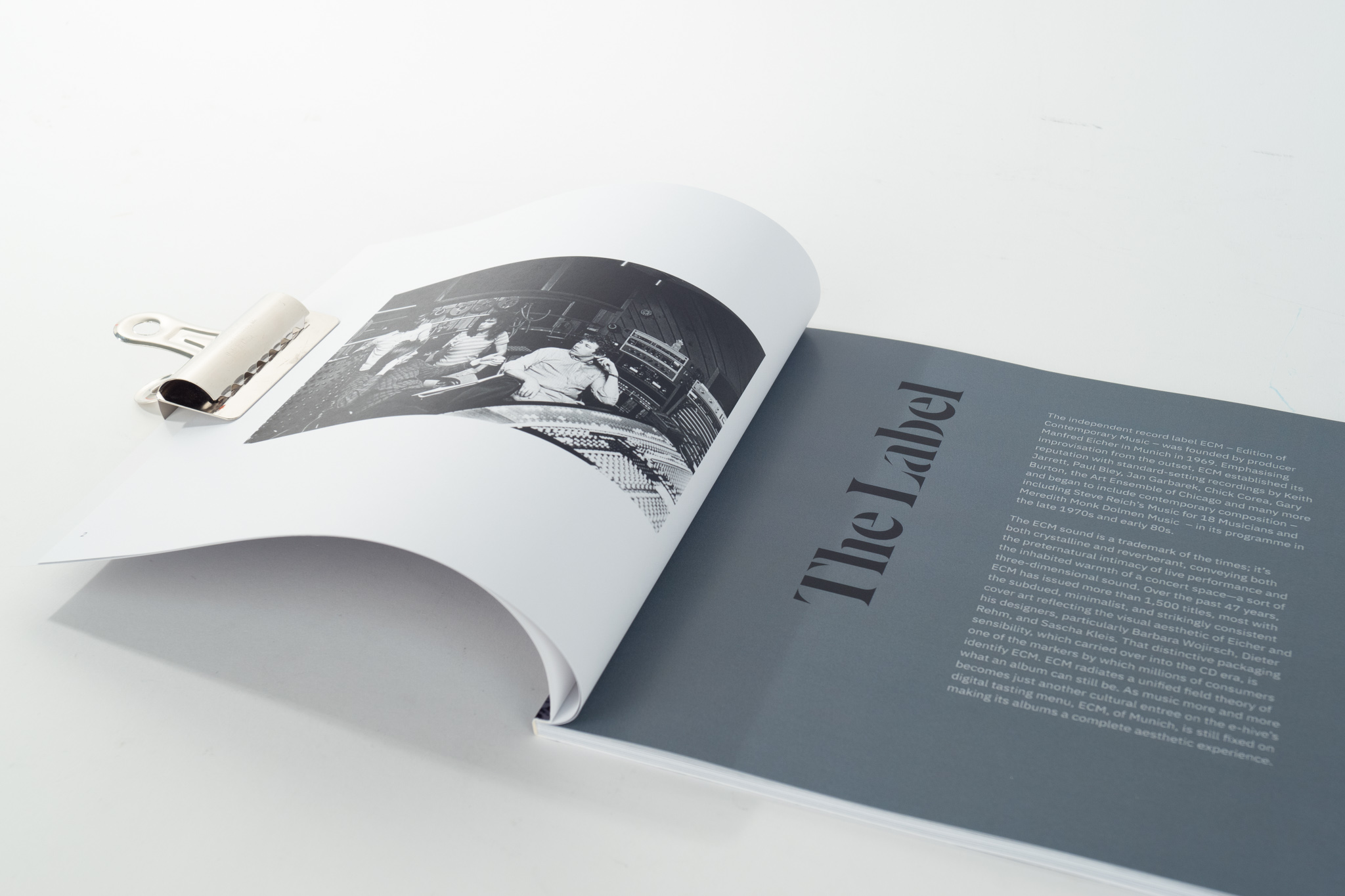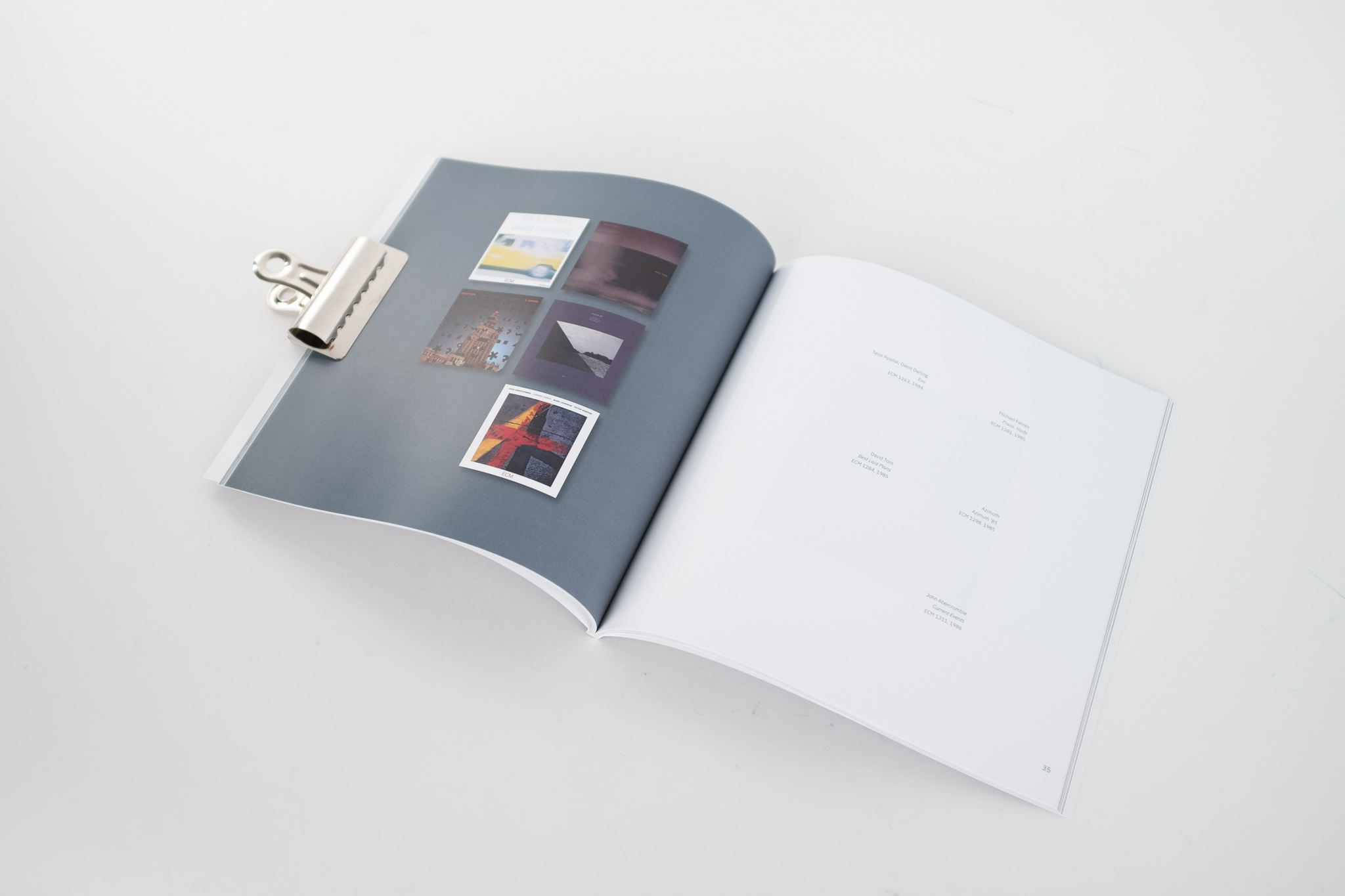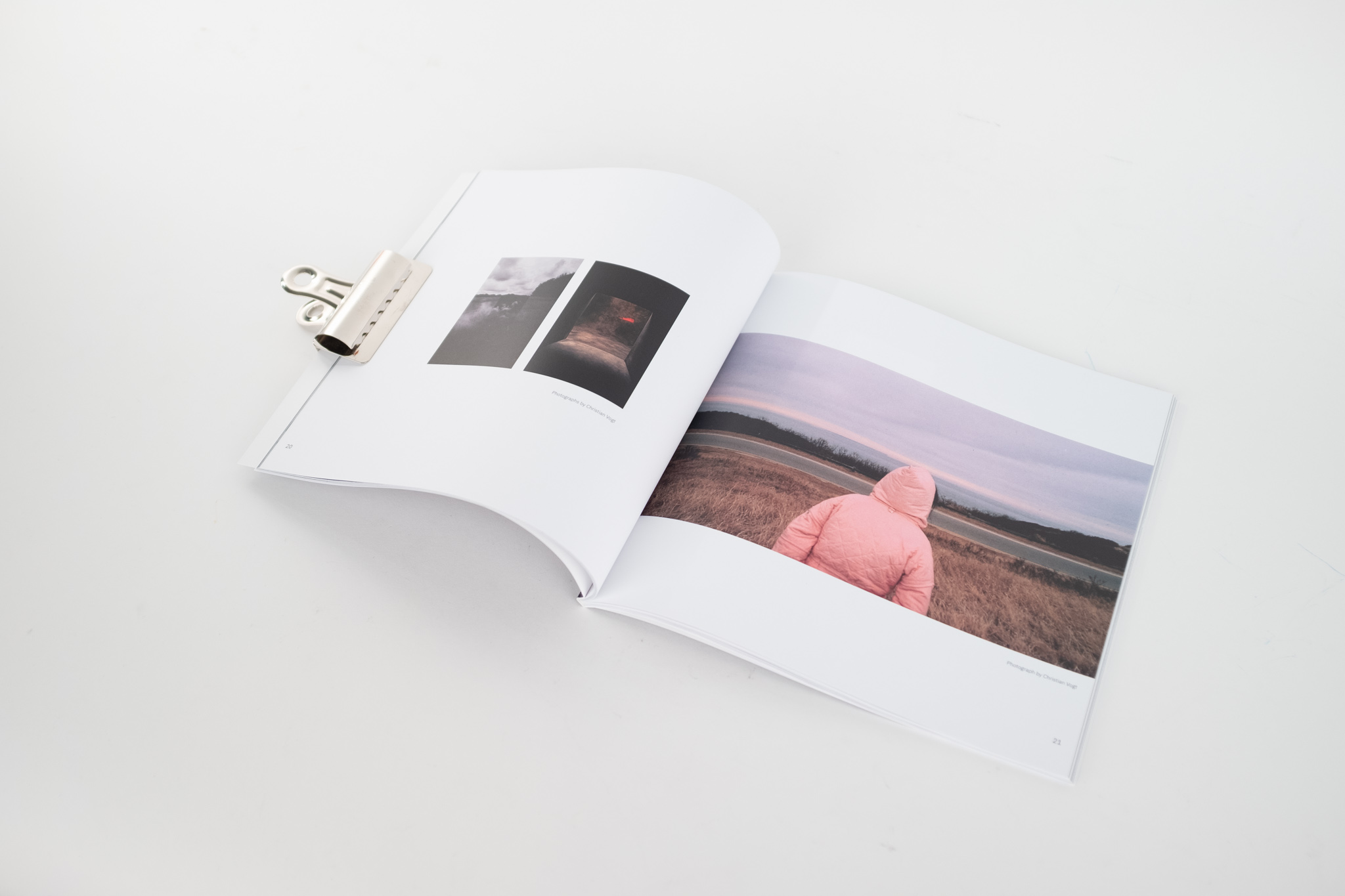 ---
The catalogue was designed with a 4-column page grid. Captions for the album cover designs were reflected on opposite pages in the same position as the corresponding cover to create a cohesive information system.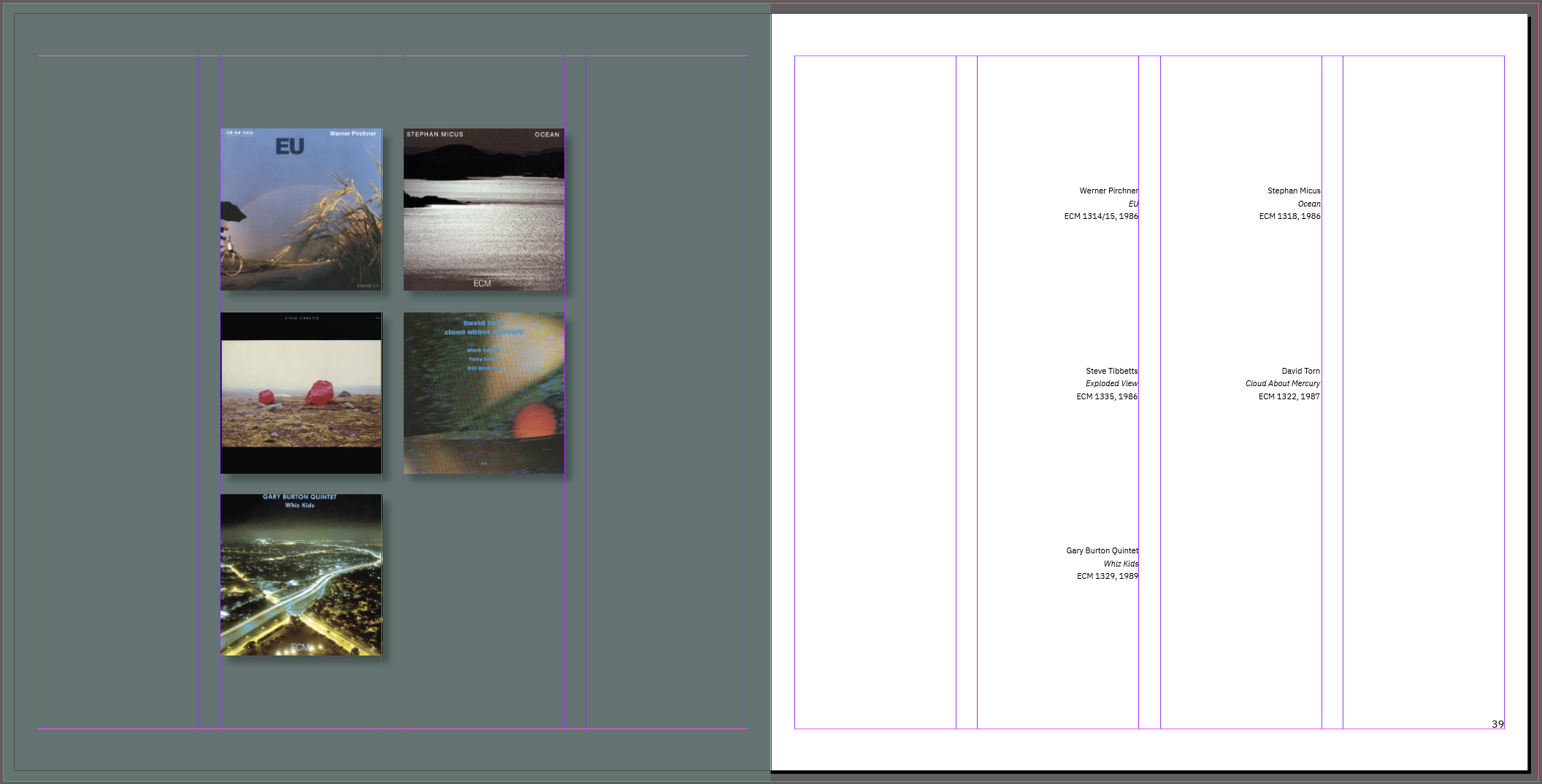 ---
For a closer look at the layout and content of the catalogue, feel free to use the slider below to swipe through all the pages.